The Wooden Jewel Jewelry Gallery
Bend Oregon Custom Jewelry Boutique and Fine Art Gallery
Hello and welcome to The Wooden Jewel jewelry store and fine art gallery located in downtown Bend, Oregon, featuring a blend of unique jewelry, designer jewelry, wood carvings, and fine art. We feature over 45 jewelry designers and select fine artists exclusively at the Wooden Jewel, a Bend Oregon Jewelry Gallery. Our award winning designers and artists are both local and regional.
Michael and Denise Bryant owners of the Wooden Jewel opened their doors February 14th 2013 in the Sunriver Village shopping area in Sunriver, Oregon. They decided that after years of traveling to art shows and long days on the road that they could combine their experience and talents in one place and stay close to home. Our new Bend location will give us the opportunity to showcase not only our jewelry designers, but also our extensive collection of fine art and wood carvings.
Michael is an international award winning sculptor. Born and raised in Oregon, Michael spent most of his childhood hunting and fishing in Oregon's masterful landscapes.
Bend's Newest Jewelry Store!
Come in and see Bend's newest jewelry store. We have many amazing jewelry artists from around the world as well as paintings, sculptures, bronzes, and much more!
=================
Our Happenings
Featured Videos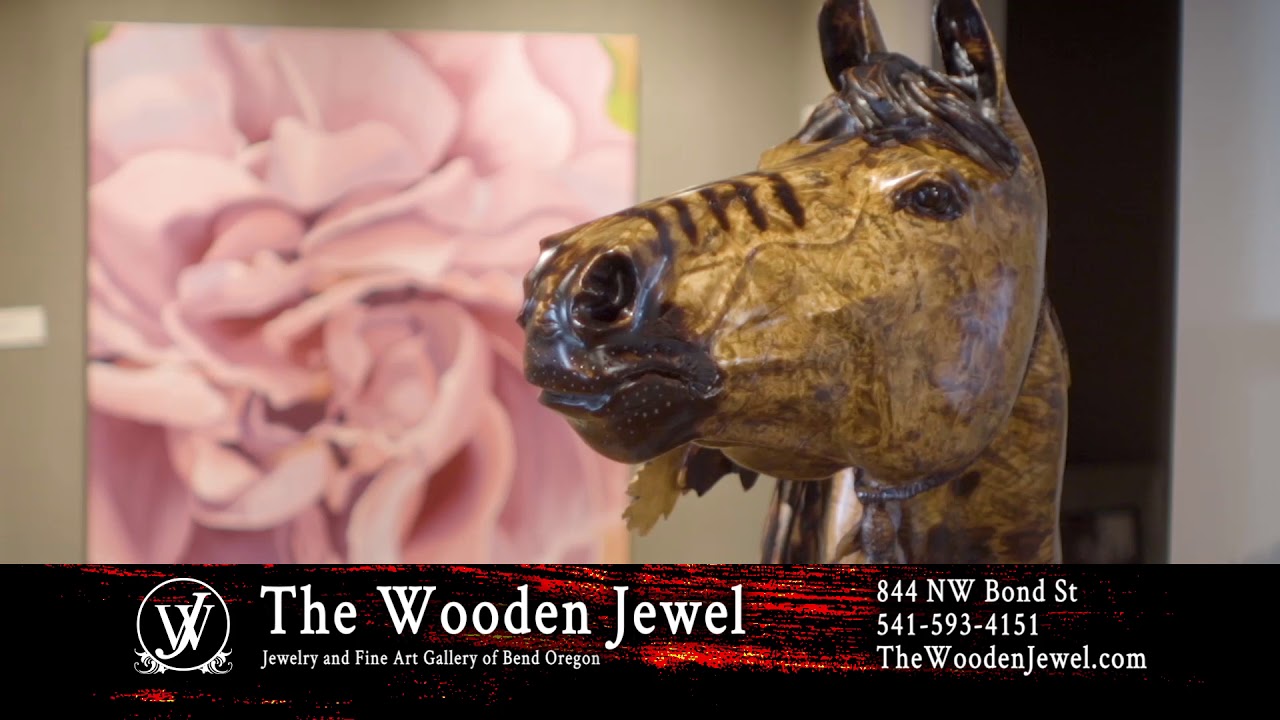 Join our Email list by sending us an email at:
Store Hours : Monday through Friday 11 to 5 pm
Closed Saturday and Sunday
Open Monday Memorial Day May 31 and Sunday May 30